Home >Biography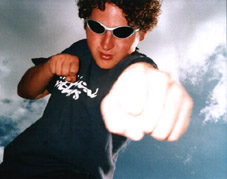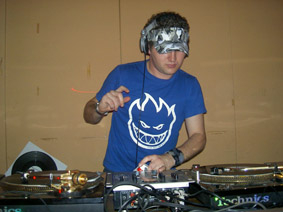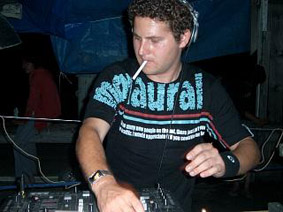 Name: Will Spin
Nationality: British
Location: Osaka, Japan

Will Spin has been Djing Drum and Bass for the last 10 years.
If you need a DJ who never fails to make an impact and entertains the crowd, then look no further.
Turn back now if you want a pretentious loser who plays boring tunes to a catatonic crowd.
Demand a DJ who will work hard to please the crowd. Forget banal house, insipid chill out or other nondescript "dance" music, drum and bass is the only way to rock the house.
Will only plays tunes that will get people out of their seats and onto the floor. Will's style is fast and frenetic if the tune doesn't work he'll dig up something that does.
Teasing and bass line juggles are another element of his style that adds an extra element to the mix.
There's no room for dull tunes that send people into a catatonic stupor! Big bass, banging beats and catchy rhythms are the order of the day. Brand new breaks sit next to drum and bass classics making each mix refreshing but reassuring.
Favourite producers: Zinc, Fresh, Pendulum, Hazard, J Majik, Wickaman, Dillinja, Optical and Ram Trilogy.
Favourite UK DJs: Andy C, Zinc, Mampi Swift, Bryan G, Hype and J Majik.
Favourite Japanese DJs: 8Noize, Keisuke and Aki.
Click here to check out some of the events that Will has played at.

This is the bottom of the page. Designed by Fastlane Design.