Home >Events> RIDE Launch 22/01/05
Well the first RIDE went with bang.
The champagne was flowing and the venue was bubbling...
DJ Keisuke from Kobe rolled in with a heavy set that got the crowd up for it. This was followed by RIDE resident Will Spin who delivered one of his most deadly sets yet, mixing old with new to devastating effect.
Then came a RIDE special, an almighty 3 way back to back between Will, Keisuke and 8 Noize with DMC champion DJ Akakabe scratching over the top. What a way to start the new night! Total devastation.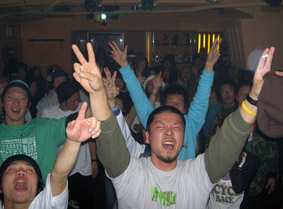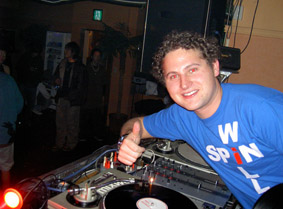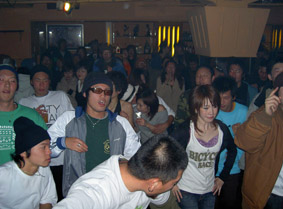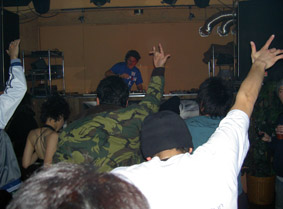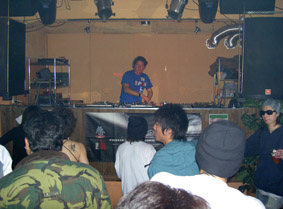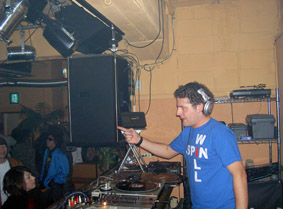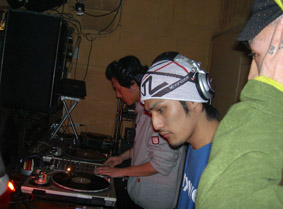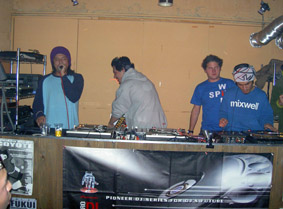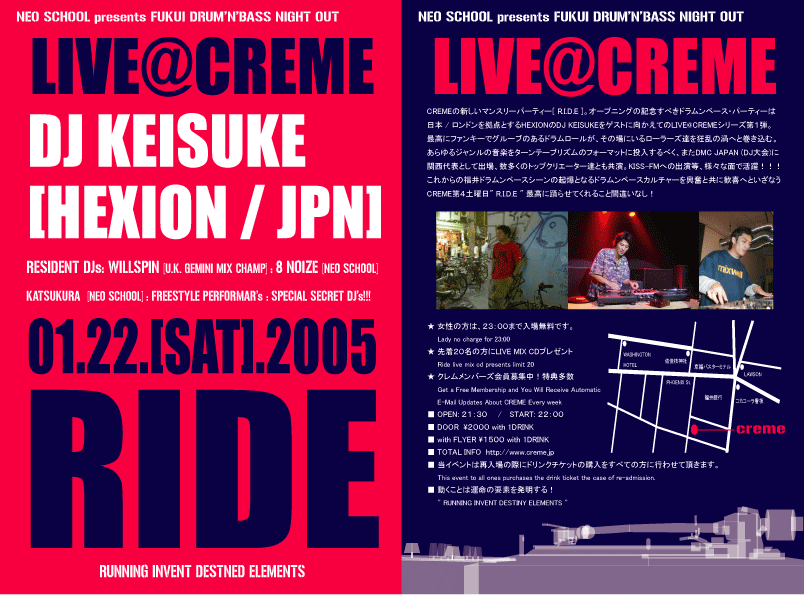 RIDE has been created by Will Spin and Crème to explore Drum and Bass and breaks in Japan. A logical progression from hip hop, reggae and dub, Drum and Bass has travelled from the UK and is now making an impact in the land of the rising sun.
RIDE has also got a cool Engrish nonsensical name: Running Invents Destned Elements.
For more information check www.creme.jp
The RIDE appetiser is Breaks and Hip Hop, the main course is DnB, with a garnish of scratching and a side course of MC chat.
Resident RIDE DJs: Will Spin, 8 Noize and guests.
Every 4th Saturday.
Ladies FREE before 23:00
Late girls and losers with the inferior Y chromosome:
1500¥ with flyer: 1 free drink (sorry guys, at least you get to pee standing up)
2000¥ with 1 free drink if you are too minted/lazy to bother finding a flyer.
Tickets are available for guaranteed entry and a free mix CD! Email: will@willspin.com
To celebrate the launch of RIDE we are having an amazing competition where you can win the car Will Spin uses when he is chilling at the pad in LA. Click here.
First Guest DJ 22/01: DJ Keisuke (Hexion/Japan). A DMC Japan finalist turned Junglist and this guy has some mad skills. Tight mixing, scratching and ballistic tunes make Keisuke a must see! He uses vinyl and the amazingly clever Final Scratch system to deliver the baddest and best tunes.
So if you want to take a RIDE with Will Spin, 8 Noize and guests come to Creme!
If you're a nervous passenger, however, don't bother! Take the train or walk. Loser.
This is the bottom of the page. Designed by Fastlane Design.