Welcome to willspin.com.
This is the homepage of international drum and bass DJ Will Spin.


Click here to translate into Japanese

Use the car to take a spin round the site.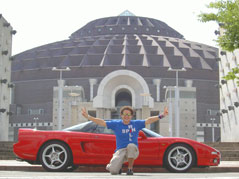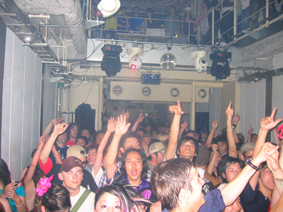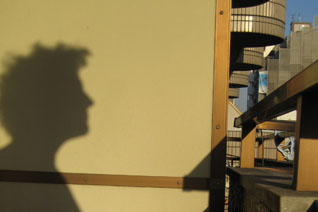 Congratulations Dj Yasa
Japan DMC Champion- Respect from DJ Willspin and www.willspin.com!!
Good luck with the DMC final in the UK!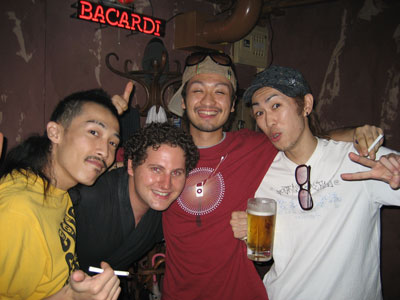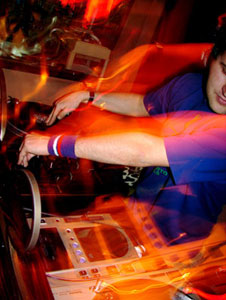 Hi-C, Will, Yasa and Toshi. See you in England!



JUNE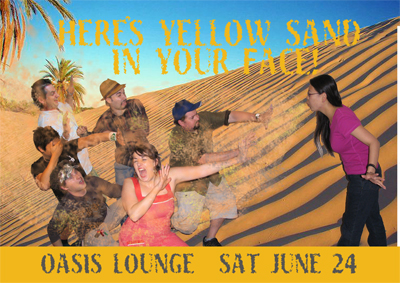 June 22nd "Mash Up" Part 6 @ Noon, Osaka
http://www.noon-web.com

June 24th "Here's yellow sand in your face" Emi Birthday special @ Oasis, Osaka
http://www.eonet.ne.jp/~oasis-lounge/

June 25th "Tropicana" @ Zerro, Osaka
Chilled Sundays with Monkey, DON'T PANYK and Will Spin.

SPINCYCLE FORUM ONLINE!
Click here to enter the forum.
Spincycle is the interactive section of Willspin.com. Feel free to leave a message, join or become a Spincycle regular!





Competition Win an awesome Spin Wheel yo-yo
Click here to enter the Competition
Rinse Out has sold out !
Click here for tracklist and information.
The new mix CD by Will Spin was released on 27th August 2005. It has now sold out!
The launch was at Flamingo Records in Fukui before moving on to Ride at Creme.
Check out launch pics here
.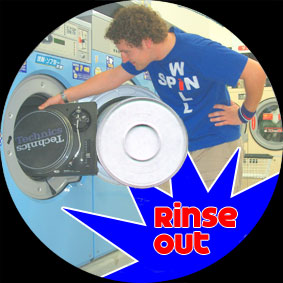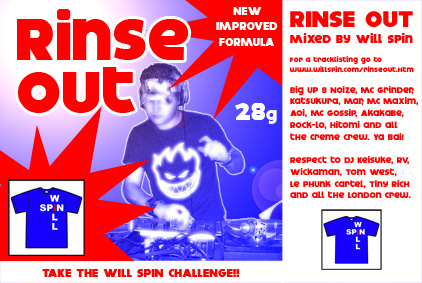 Andy C Interview now online!
Thanks to Terumi from Kansai Scene Will Spin interviewed Andy C at Triangle, Osaka.
Click here to check out the interview with one of the worlds finest DJs.

Click here to listen to the latest Creme Live mix featuring new star MC Aoi. Click here to read the article "Breakbeat and Enter" by music journalist Sam Baldwin. Click here to read an interview with Will Spin in Japanese with Hokuriko Party Info. Scroll down the page. Click here to listen to the radio interview with Will on FM Fukui.
Some feedback:
"Will Spin, bigger than Mt. Fuji." -Sam "Badass" Baldwin

"Yaa bai"- DJ 8Noize

"Your spin was very cool" -Takeshi

"Kick ass party the other night . Fucking fantastic. Lovin all the dNb shit all the way. A little heavier is good too, like the crazy dark industro german shit, but I mad dig yours too." -Ben Wiley "Coyote"
"(X Ray mix on Rinse Out) sounds amazin! look forward to 'earin ya next mix!!!" -Andy

"Nice work last Saturday. Well done my friend! I forgot how much I like good DnB." Shawn
"Will Spin did a set that blew me away. This guy fucking works! He mixes shit up in a hurry and it is TIGHT." James

Contact:
If you want to get in contact with Will Spin or to book him for an event send e-mail to will@willspin.com
This is the bottom of the page. Designed by Fastlane Design.